Corrigendum for Health Promotion through Ayurveda and Yoga Course Advertisement
The 21st batch of the course will start on 21.02.2017. The course will be held on Tuesday & Thursday from 6-8 p.m. at Indian Red Cross Society, NHQ, DMC Building. The course is conducted in collaboration with CCRAS & Morarji Desai National Institute of Yoga (MDNIY) with the support of Department of AYUSH, Ministry of Health & Family Welfare, Government of India.
The last date for direct & online submission of application forms is 30.01.2017.
e-mail: healthpromotion@indianredcross.org
Candidates, who had applied earlier and were not selected, will need to apply again.
Click here for prospectus and course registration.

Click here view corrigendum
Corrigendum for PGDDP&R Advterisement
Applications are invited for admission to the 11th batch of the PG Diploma course in Disaster Preparedness and Rehabilitation starting on Wednesday 10th August,2016. Last date of receipt of applications is 25th July 2016.
Click here for course circular
Click here to download Prospectus
IRCS Online Learning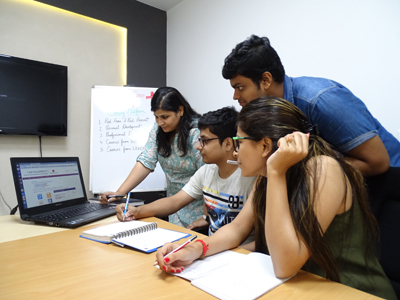 IRCS Online Learning is a learning environment that provides lifelong learning for the Indian Red Cross's staff and volunteers. It offers academic online courses that are accredited with leading universities and a fast-growing number of self-directed online courses that are open to all. The learning platform is supported by the International Federation of Red Cross and Red Crescent Societies (IFRC). Click here to visit the IRCS Learning Platform
Home Health Care Attendant Course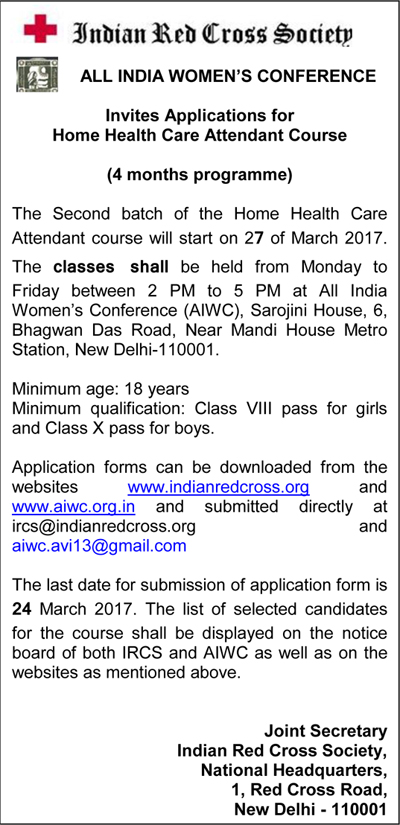 Invite Applications for Home Health Care Attendant Course

The last date for submission is 24.03.2017.

Click here to download the Application Form

Click here to download the Pamphlet