Click here for list of IRCS Blood Banks
References for IRCS Blood Banks
Click here to download MHA letter for inclusion of services of Indian Red Cross Society for exemption during lockdown due to inclusion in clause 3 of allowed medical establishments
Facilitate unhindered movement of blood mobile vans amid COVID 19 lockdown -
MHA Letter
Letter from Hon'ble Health Minister to all State Health Ministers
Donating blood during COVID19 is safe


IRCS NHQ Blood  Bank is offering Psychosocial Counseling, including for Convalescent Plasma donations. Please call us at 011-23359379, 9319982104 or 9319982105. For any blood services query call us at our 24/7 control room.
Click here for Blood Donation Camp Schedule
The blood donation process does not expose an individual to the risk of contracting COVID-19. IRCS NHQ Blood Bank is taking all precautions to ensure safety of staff, blood donors as well as patients by using thermal scanners, regularly cleaning couches, gloves, masks, etc. with disinfectants and maintaining adequate distance by practicing Social Distancing.
With the Centre, declaring blood services as essential services, IRCS will start holding blood donation camps by sending mobile blood collection units to various localities across Delhi from 13 April, 2020. IRCS, NHQ will follow all infection control and social distancing measures such as two couches instead of the earlier practice of four to draw blood. There will be at least 3 metre gap between the two couches and at one time there will be no more than three people allowed in the camp. The vans will be disinfected on a regular basis. Click here to request for blood donation camp
For groups of 6 to 10 people who want to donate blood from one locality, IRCS NHQ Blood Bank will provide pick and drop facility for the same- from the pick up point to IRCS NHQ Blood Bank at 1 Red Cross Road, Delhi & back to the drop off location.
In cases where there are atleast 25 people in one locality ready to donate blood and have a small room available for the same, our vehicle will come over to your location and collect blood from each donor, one by one.  Click here to request for blood donation camp
For individual voluntary blood donors who want to donate blood, we will issue a letter to them over WhatsApp after they have discussed their travel history and all other required details over phone with our officials. A sample letter is displayed for your reference. This will enable them to come to IRCS NHQ Blood Bank without any inconvenience. 
| | |
| --- | --- |
| | |
| | |
| Blood Donation Camp - Ashok Vihar Phase 1, Delhi | 13-15 April, 2020 |
Please call us at 011-23711551 or write to Dr. Vanshree Singh, Director Blood Bank at directorbloodbank@indianredcross.org to discuss the travel history and contact history of the group and all other details.
Delhi LG directs IRCS to continue training, deploy social emergency response volunteers
ANI, 16 April, 2020
COVID-19: Unified Response with Indian Red Cross Volunteers' Frontline Support
ReliefWeb, 16 April, 2020
Providing Pick and Drop service to donors- amid coronavirus crisis and lockdown
ABP New, 16 April, 2020
Red Cross Blood Donation Drive
News 24, 16 April, 2020
Coronavirus crisis: Blood donors to be asked about health status for Covid-19
Hindustan Times, 11 April, 2020
The M/o Health and Family Welfare has asked the State Governments to allow blood donation camps while maintaining the norms of social distancing.
News India, 10 April, 2020
As Some Blood Banks Run Dry Due To COVID-19 Lockdown, Thalassemia Patients Fear For LivesAs Some Blood Banks Run Dry Due To COVID-19 Lockdown, Thalassemia Patients Fear For Lives
Outlook, 10 April, 2020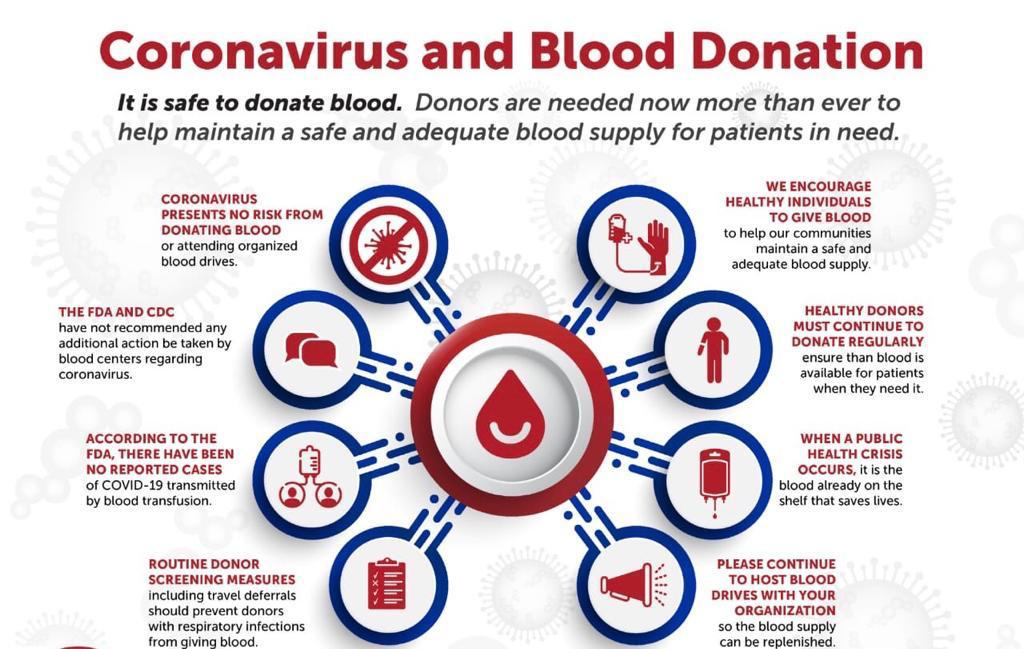 An appeal to donate blood at IRCS NHQ Blood Bank!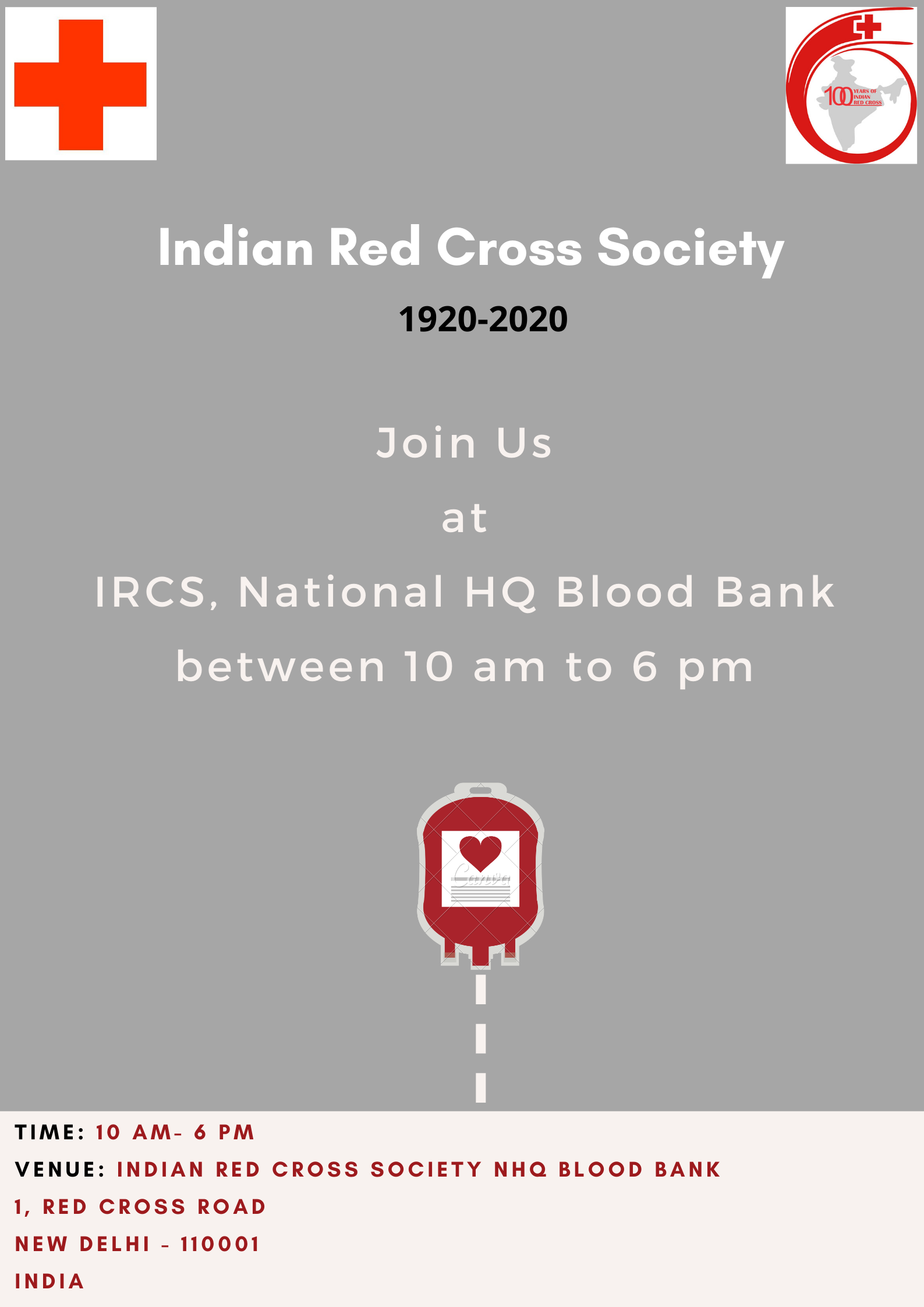 To contain the spread of COVID2019, mass gatherings have been cancelled.
Keeping in line with this directive, IRCS Nhq has also cancelled its scheduled blood donation camps. Unfortunately, this has led to an acute shortage of blood at IRCS NHQ blood bank.
Thalassemic children, who are regular recipients of fresh blood at our blood bank are the worst affected.
Our donor screening measures ensure safety of all blood donors & it is safe to donate blood. We urge you to come forward & show your support!
Donate blood today at IRCS NHQ, between 10 am to 6 pm.