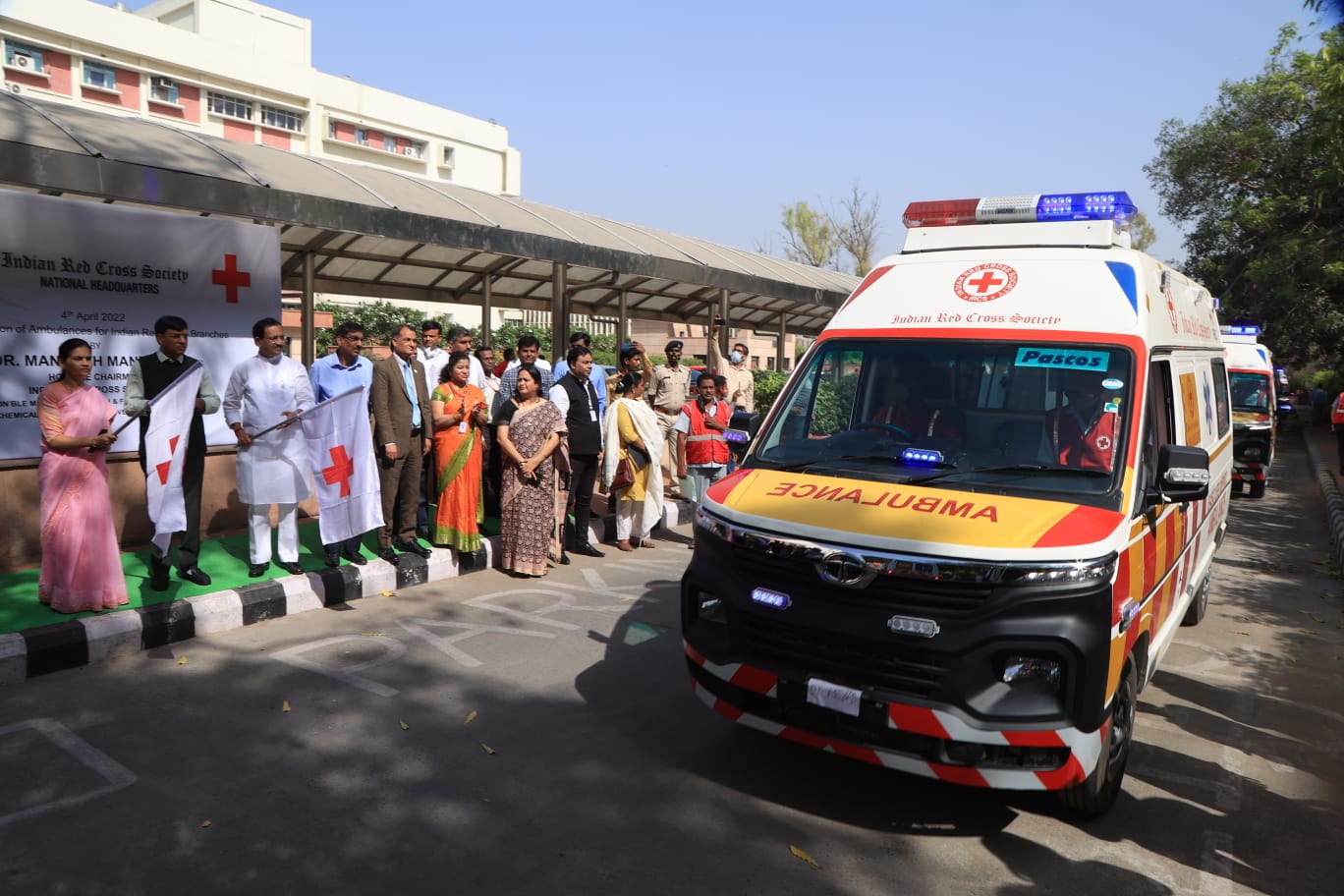 Dr. Mansukh Mandaviya, Hon'ble Chairman, Indian Red Cross Society (Hon'ble Minister of Health and Family Welfare and Chemicals & Fertilizers, Government of India) flagged off Ambulances for Indian Red Cross branches (Delhi, Haryana, Andhra Pradesh, West Bengal, Uttarakhand, Telangana, Goa, Chhattisgarh, Kerala, Himachal Pradesh, Madhya Pradesh, Assam, Bihar, J&K, Tamil Nadu, Punjab, Nagaland & Rajasthan). The flag off function was held at Nirman Bhawan. Dr. Bharati Pravin Pawar, Hon'ble Minister of State for Health & Family Welfare, Government of India was also present on the occasion.
Sh. R.K Jain, Secretary General, IRCS & Sh. Udaya Regmi, Head- CCD, IFRC at New Delhi were also present on the occasion, amongst others.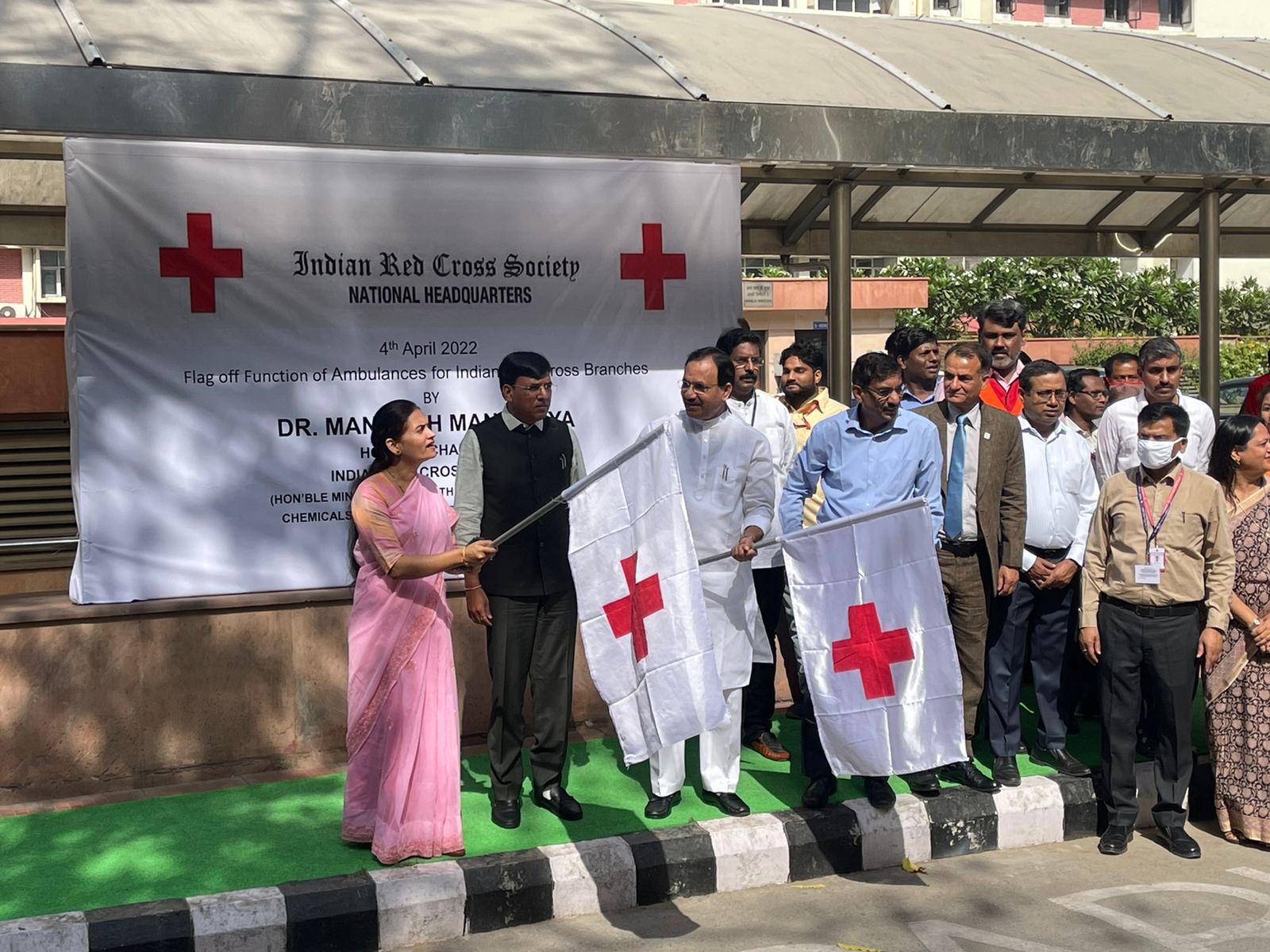 International Federation of Red Cross and Red Crescent Societies (IFRC) received funds for Covid response in India. Some funds were earmarked for ALS (Advance Life Support) and BLS (Basic Life Support) Ambulances, Negative Pressure Ambulances, Mobile Health Units & Mobile Blood Collection Vans. First lot of 33 vehicles (13 ALS Ambulances,20 BLS Ambulances) are being sent to improve the health and disaster response capacity of IRCS branches.
Hon'ble Chairman, Dr. Mansukh Mandaviya along with Dr. Bharati Pravin Pawar inspected the ambulances. After this the flag off ceremony took place. The flashing lights of ambulances & blaring sound of sirens drew everyone's attention.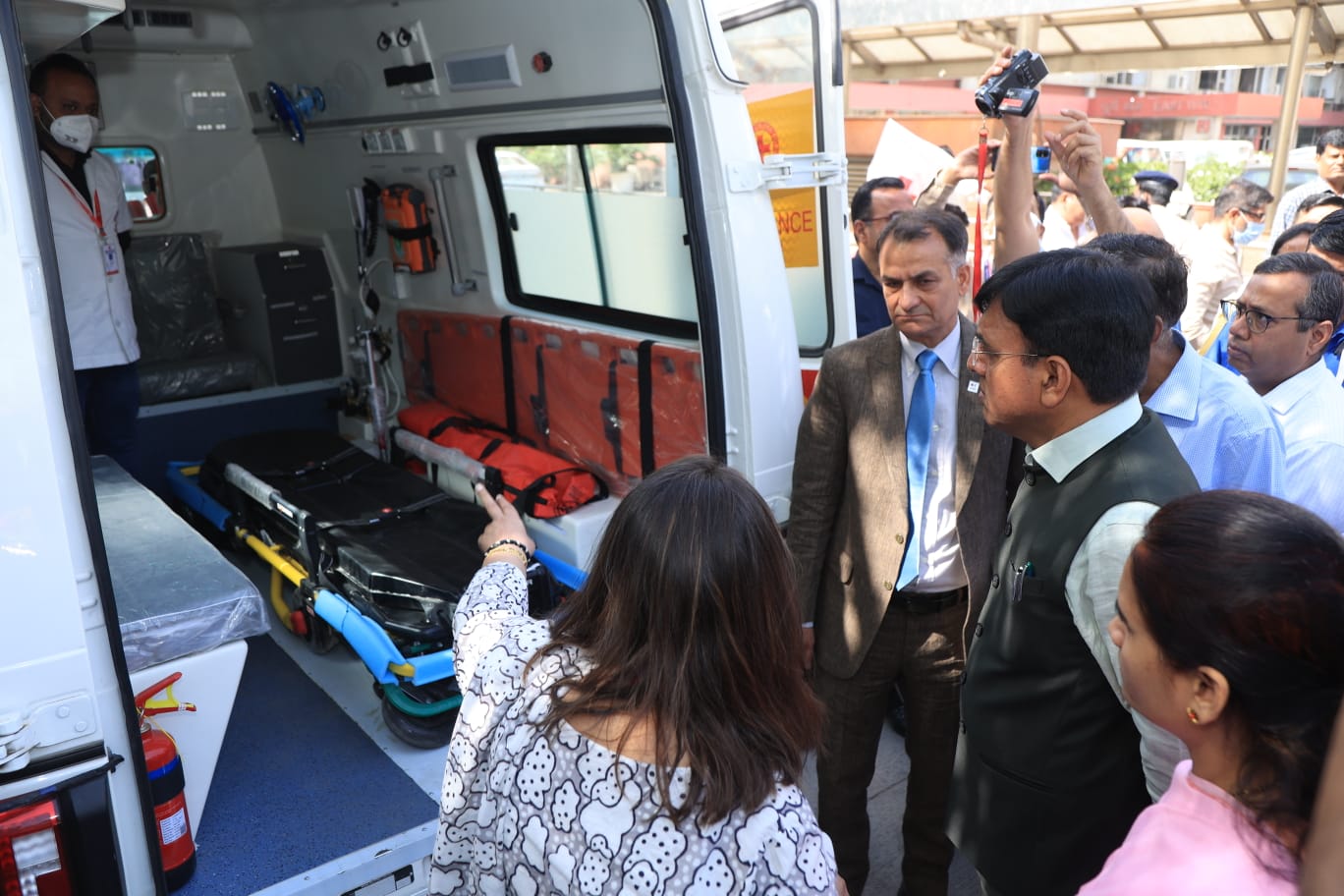 It was informed during the function that Red Cross assists the most vulnerable & needy in times of disasters & other crisis situations. It was further informed that ALS ambulances increase the chances of survival of patients with, among others, myocardial infarction, while BLS ambulances provide basic medical support to the patients with penetrative injuries and transportation of patients to hospitals in times of emergencies. With these new ambulances the branches capacity to respond to emergencies would stand enhanced.
Video: youtu.be/qwuVXsb5CJs