February 21, 2019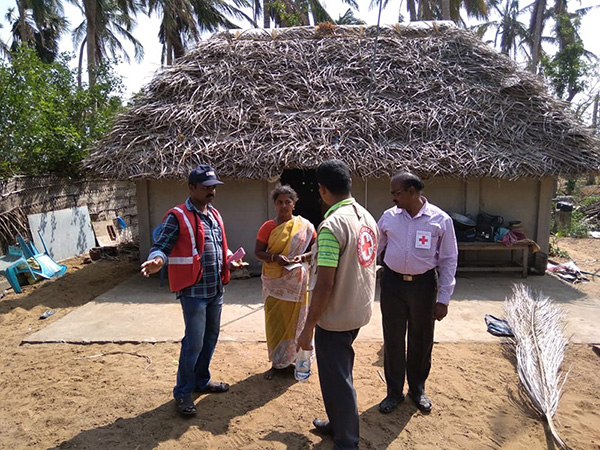 Indian Red Cross Society is distributing relief materials to the families affected by Cyclone Gaja that hit Tamil Nadu last year on 16th November 2018. The ongoing relief distribution is a continuation of the response initiated by the Tamil Nadu State and Districts branches since the cyclone wreaked havoc with wind speeds reaching up to 120 kilometers per hour.
The cyclonic storm left at least 45 people dead. About 250,000 people were evacuated and housed in 493 shelters. Over 55,000 houses were completely destroyed with half of them being thatched structures.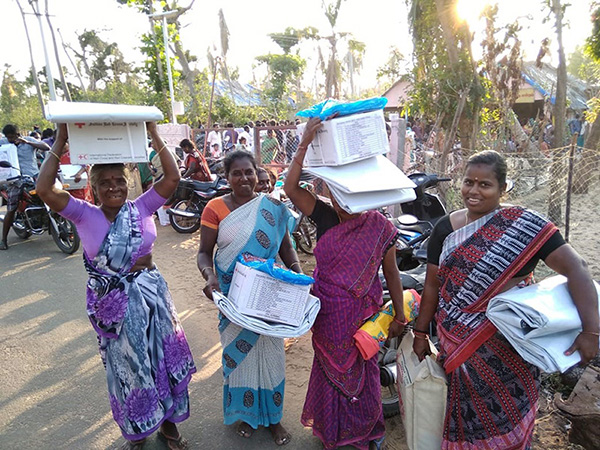 The current distribution of relief material is part of the Disaster Relief Emergency Fund (DREF) to support 3,500 families based on a need assessment done earlier by the State Branch and IRCS National Headquarters.
The material distributed includes kitchen sets, tarpaulin, plastic buckets, stove, mosquito nets, blankets, towel, sarees and bed sheets. The distributions have covered selected beneficiaries Nagapattinam, Thiruvarur, Thanjavur, Pudukkottai, Ramanathapuram and Dindigul districts.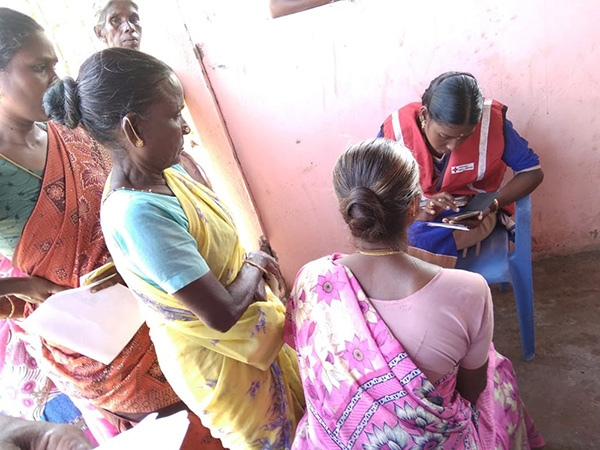 The digital platform of Open Data Kit (ODK) is being used by IRCS to meticulously collect details of beneficiaries and track distribution. Forty volunteers from four districts were trained in ODK use for efficient and online management of beneficiary listing and relief tracking.
Continuing with the practice of comprehensive response by IRCS by drawing in expertise and teams from other branches and NHQ, National Disaster Response Teams (NDRT), National Disaster Water, Sanitation and Hygiene Response Teams (NDWRT) as well as State Disaster Response Teams (SDRT) members have extended support during different phases of response.