With heavy snowfall and sub-zero temperatures, the state of Jammu and Kashmir has been experiencing a harsh winter this year. The life in the valley and parts of the Jammu region came to a standstill earlier this month with the disruption of electricity supply, drinking water and public transport.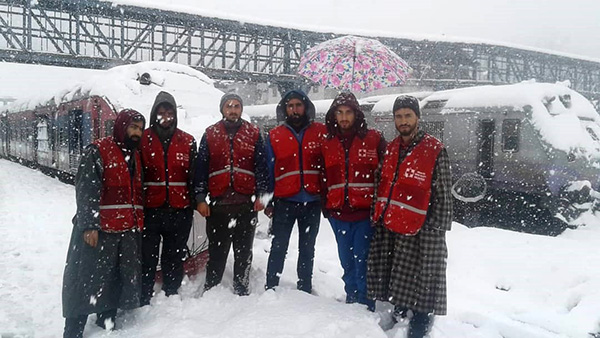 Working with the state authorities and security force personnel, the Indian Red Cross Society volunteers provided help to people in need as roads and railway tracks were blocked due to heavy snow build-up and avalanches. Participating in rescue, relief and medical care being extended in their respective districts, the Red Cross volunteers worked alongside police, civil defense and SDRF.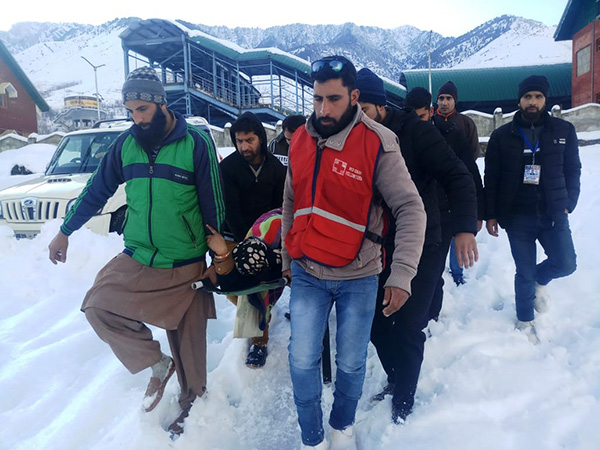 The volunteers brought relief to people camping in shelter homes bus stands and schools by distributing food packets, blankets and other essential commodities.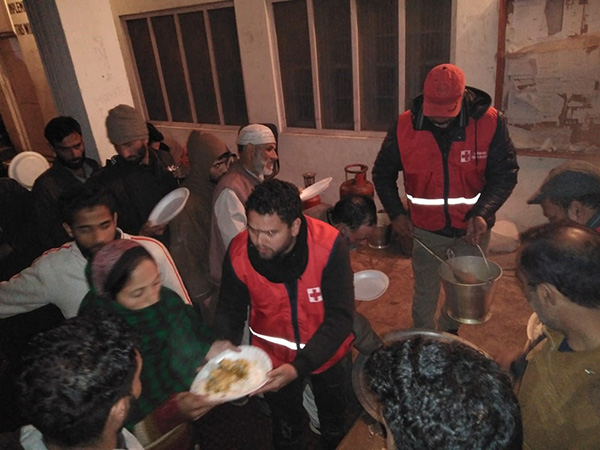 To provide warm food in the frigid conditions, Red Cross volunteers ran a community kitchen in Ramban on Jammu-Srinagar Highway with support from district administration and army. Further, as Gurudwaras started cooking and providing food to people, the volunteers joined their efforts.
Activities undertaken by the Indian Red Cross Society State Branch were:
1. Distribution of food packets and water bottles among the passengers stranded along the National Highway (NH 1A).
2. Providing free medical consultation and medicines to the poor in remote areas by Red Cross State Branch, in collaboration with district branches.
3. Conducting cloth donation drive for providing winter clothing to poor and needy.