Ensuring timely Medical treatment for the needy
Essential services can't wait. Their availability, or a lack thereof can often turn into a life and death situation for some-one in dire ne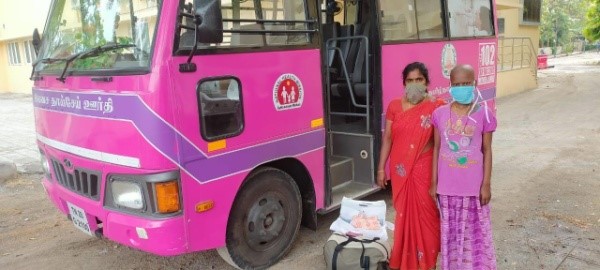 ed. Staff & volunteers of Indian Red Cross have been striving to support vulnerable individuals and communities in all ways possible during the covid lockdown period. All efforts have been made to reach the last mile & extend support to those in need. The story of 12 year old Darshini from Dindigul District of Tamil Nadu is no different. 
A cancer patient, regular Chemotherapy sessions are a part of her treatment. With all transportation services suspended during the lockdown, there was no way for her parents to take her to Adyar Cancer Institute, Chennai for her impending session. The family spent many sleepless nights mulling over a possible solution.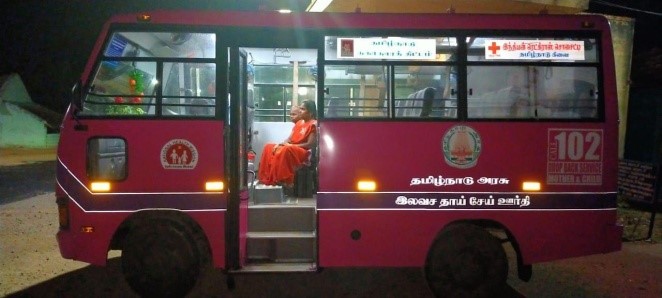 When approached by them, IRCS Tamil Nadu facilitated travel for Darshini & her mother to and from Chennai free of charge, under the JSSK services program. The vehicle covered a distance of more than 1200 Kms to ensure Darshini undergoes the therapy on time. Red Cross ensured that the baby reached Chennai a month later for a successive Chemo session. Darshini's family has expressed their heartfelt gratitude to Indian Red Cross and its volunteers for their invaluable support in saving Darshini's life.  
Red Crossers- For Everyone, Everywhere 
During the COVID lockdown period, Red Cross volunteers in Mandi, Himachal Pradesh worked with the District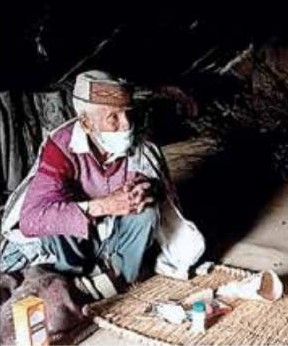 Admin. & SARVA volunteers to identify & reach elderly & disabled individuals living in remote areas with medicines, ration & other essential goods at their doorstep.
90 year old Sauju Ram, a native of village Segali, a remote area in the district has been living alone since his wife passed away years ago. Sauju was in distress as he had run out of his stock of prescribed medicines & was unable to purchase more during the lockdown. His married daughter lives in a distant village & could not come to his aid. Further, some anomaly in his documents had been preventing the release of his Old Age Pension for the last few months. The Mandi Red Cross Society came to know about Sauju Ram's situation through Dile Ram, a Red Crosser who had been going door to door to gather all possible information on elderly as well as disabled residents of the village. Dile Ram immediately organized help for Sauju through the District Red Cross Society. His prescription was arranged & medicines were despatched immediately through a SARVA volunteer. Further, the issue with his pension account was also taken up with the District Admin for clearance, post which his pending old age pension for 3 months was delivered to him at his doorstep. Sauju was relieved and grateful to all those working to help people in need during a crisis situation like COVID.      
Taking Care of the Elderly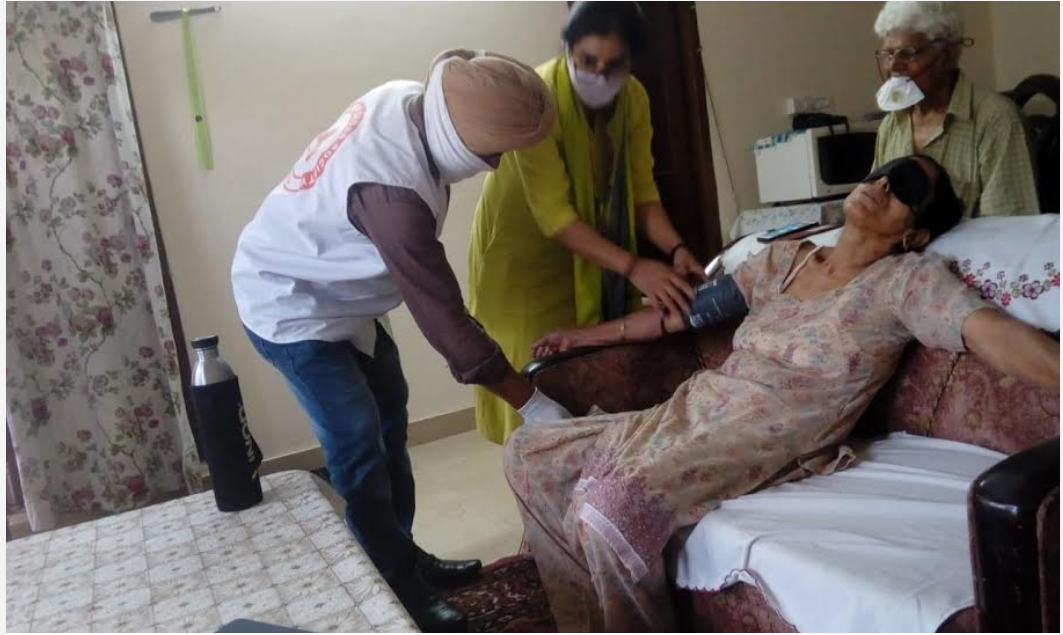 Several vulnerable sections such as the elderly, especially those who live alone have been facing the brunt of the covid lockdown. Recently, staff & volunteers of IRCS Panchkula came to the aid of an ailing 80 year old lady when her son, Mr. Dheeraj Mehta, who lives in Canada  approached the local Red Cross for support. Our team was quick to respond & rushed to the lady's residence to take stock of the situation. They immediately contacted the Govt. Hospital to arrange for professional medical support. Soon, the doctors arrived to examine her & prescribe appropriate medicines. In the interim, Red Crossers completed a myriad of pending household chores for the lady. Mr Dheeraj has expressed his gratitude & appreciation for the Panchkula Red Cross team, who have helped save his mothers life.  
Supporting the Most Vulnerable
The lockdown in India has certainly been effective in slowing the human to human transmission of the COVID19 virus, b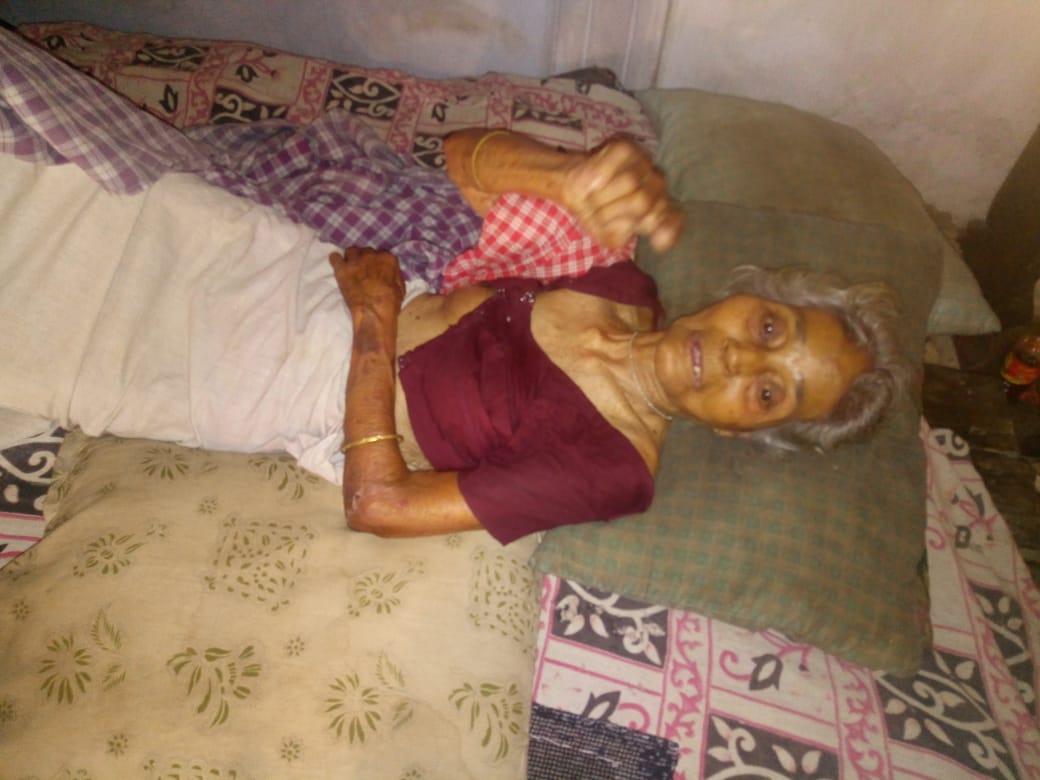 ut has also inadvertently affected lives of several vulnerable people and communities. It is they who sadly are bearing the brunt of the impact. Indian Red Cross is working tirelessly to alleviate the suffering of such people in need. When a 75 year old elderly lady, a resident of Patharkandi, Karimganj, Assam fell severely ill, staff & volunteers of IRCS Assam extended all possible support to her.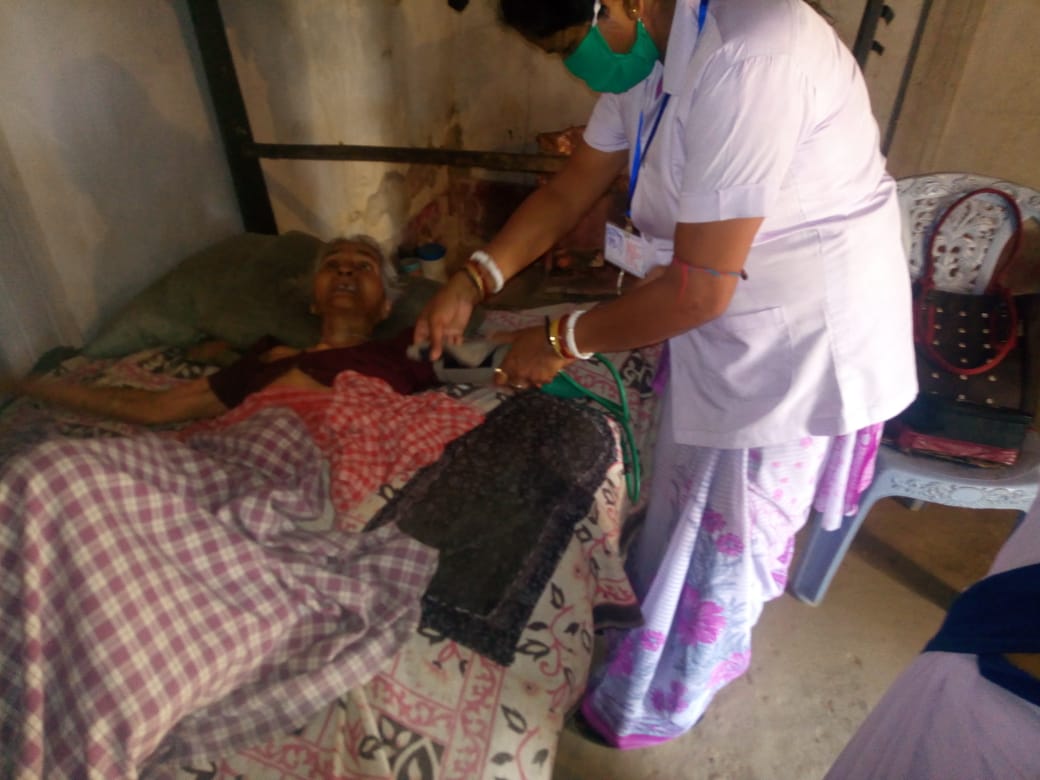 Mrs. Manashi Chakraborty has been living alone since her husband passed away years ago.   While her health usually does remain unstable, it deteriorated considerably during the lockdown. The thought of   being alone and miles apart from her only daughter who lives in Haryana added to her anxiety and impacted her   health. Manashi felt that she had nobody to care for her. On being contacted by her daughter, the local Red Cross   Chapter back home immediately rushed to Manashi's aid. Not only did they facilitate her medical checkup through   the local Health Dept, they also replenished her stock of prescribed daily medicines. The team also assured Manashi & her daughter of all possible support in case need arises. Today, Manashi is doing well & enjoys visits by Red Crossers who regularly check on her. 
Blood Donation: A Gift of Life
The Corona pandemic has certainly altered the way we lead our lives. However, it is people who require regular blood tra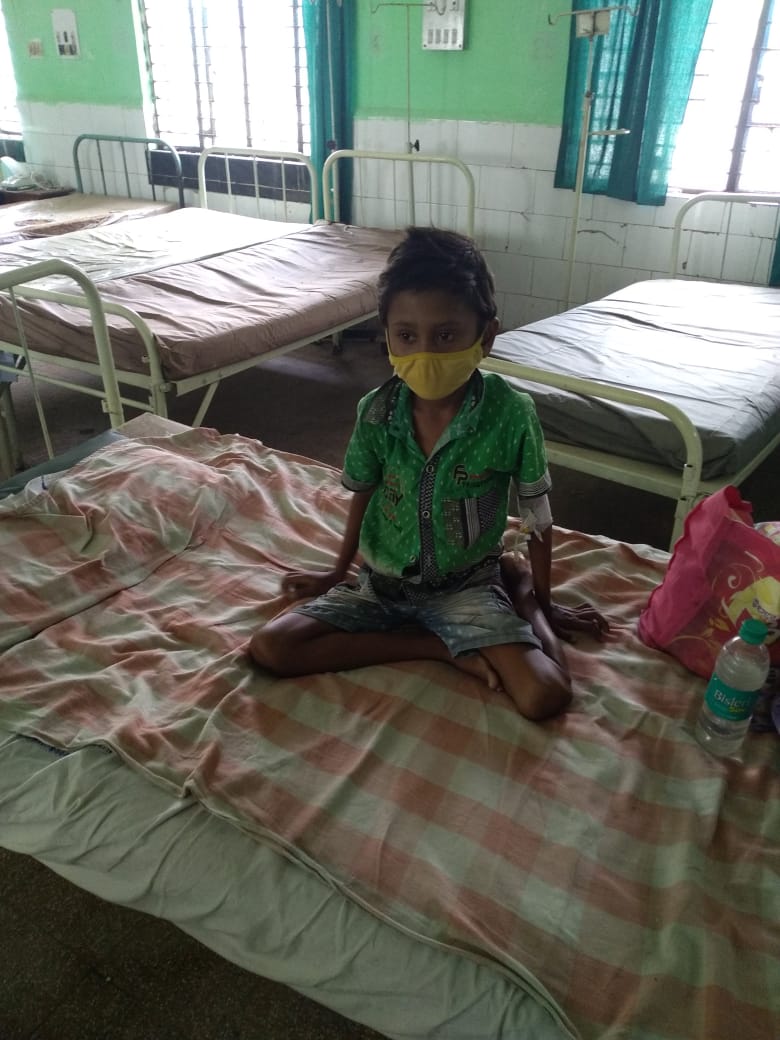 nsfusions such as Thalassemics & others who are struggling the most to cope with this sea change. Indian Red Cross  is leaving no stone unturned to ensure those in need have unhindered access to safe blood, even in the remotest corners of the country. Rana Ghosh, an eight year old is a Thalassemic and a resident of Karuigachhi, a remote area in Tehatta, West Bengal.
During the lockdown, Rana's Hemoglobin dropped sharply below 4, leaving his family sleepless & worried. What made matters worse was the uncertainty of finding blood donors in the lockdown period. On being approached by the boy's family, IRCS immediately reached out to all voluntary blood donors in a bid to motivate them to step forward when it mattered the most & save a child's life.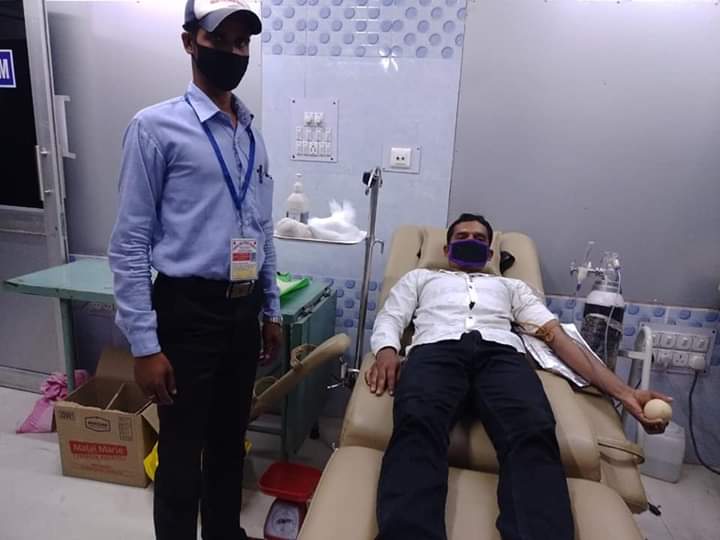 The relentless efforts of Red Cross volunteers helped facilitate Rana's urgent transfusion   on time, thanks to the generosity of 2 blood donors- Sh. Shubha Roy Chowdhury from       Chatarpara and Sh. Biplab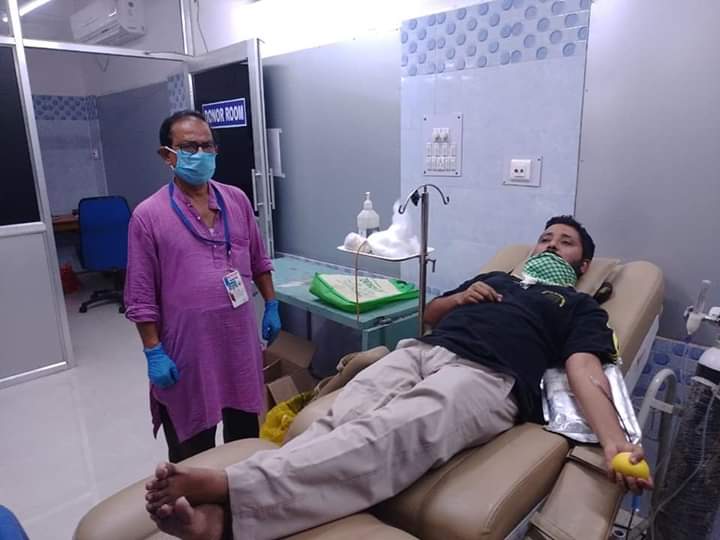 Sarkar from Debnathpur who readily agreed to donate blood at   Tehatta Blood Bank. Today, Rana is fit and healthy and gets his   regular transfusions   done without any difficulty, thanks to the real heroes   of the corona crisis.