IRCS, IFRC and Google join hands to save lives through Flood alerts in Assam and Bihar
This is a joint project which saw the participation of Panchayats, ward members, village leaders and IRCS management at a district level.
                                           
 ASSAM (78 Panchayats)                                                                          BIHAR (76 Panchayats)
Training:
The first phase of the project focused on preparedness and training of IRCS volunteers at various levels (10 per level). A fleet of master trainers was prepared at the state and district levels. They, in turn, identified volunteers within the village councils and skilled them in flood alert literacy.

Panchayat volunteers took what they had learned to coach communities in the states of Assam and Bihar. Around 1100 volunteers owning smart phones were trained in both states.
 
Awareness:
A set of awareness activities, such as the projection of training videos provided by Google in public places, information kiosks with IEC material and audio messages were set up in Assam.
The project launch and activities were covered by local print media. These events also grabbed the attention of the local community.

     
Flood Control Rooms: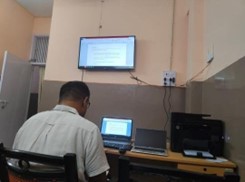 IRCS established 24X7 control rooms at state and district level where flood alerts are monitored. This enables a smooth flow of alerts during the critical monsoon period. Whatsapp groups for the Panchayats were created and operated from the flood control room.
https://youtu.be/EeC_iu3HXa0
Ward Contingency Plan: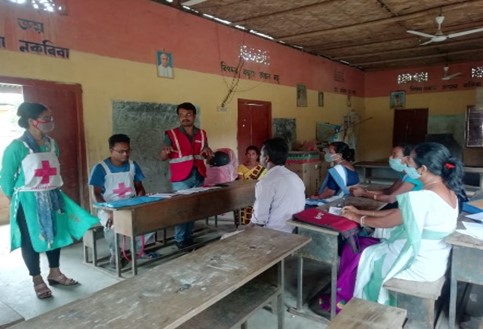 WCP is a community participatory process which enabled IRCS to identify vulnerable communities, hard to reach locations and persons without mobile phone access. This preidentified information ensured last mile connectivity.
Establishment of National Technical Working Group: A national level working group established who meet regularly at IRCS headquarters to review and monitor project and also for field visits.
            
 
Alert performance during last monsoon(20221):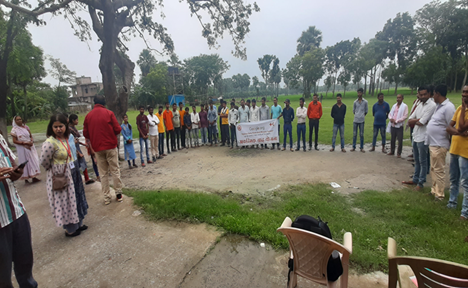 A team of trained IRCS volunteers started receiving flood alerts during the monsoon period and immediately disseminated information through phone calls, WhatsApp groups and door-to-door initiatives within concerned communities.
More than 90 such alerts in Bihar and above 40 alerts were broadcast in Assam through volunteers. All the alerts were accurate according to feedback received by community and volunteers.
Short story from Assam and Bihar:
IRCS Assam took lead in informing hyperlocal vulnerable locations and drew around 486 polygons of vulnerable wards to receive location specific alerts.

 "Thanks to Google alerts, we can now be prepared for floods. Previously, we never received this information on time." – local residents of Paharpur village in Muzaffarpur District, Bihar.
You tube link:
https://youtu.be/sSMvp_-uXro
Building partnerships to upscale alert literacy: 
The project got the attention of various stakeholders and resulted in partnerships with UNICEF and the State Disaster Management Authority in both states. The partnerships resulted in training of volunteers on alert literacy before the monsoon season.
Overall, output such as training videos, flood hub and flood dashboard were a success within the target groups. Volunteers and community members found them user-friendly and easy to grasp.