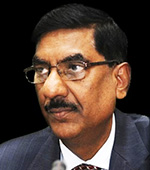 Water and air are two essential fluids on which all life depends. Today they have become a cause of concern. The anxiety was felt by the world community and as a result at the 1992 United Nations Conference on Environment and Development March 22 was declared as World Water Day.
It comes once a year but it is an overwhelming warning to value the greatest boon to mankind – water. World Water Day honors water and draws focus on those who are bereft of it. It is a day of understanding the value of water, engage oneself to find ways to preserve it and turn those intentions into action. Every year a different theme is fixed by the UN.
The theme in 2019 is "Leaving no one behind".
The UN's latest report is alarming as it indicates that by the year 2030, global water reserves would not suffice to meet more than 60% of the world's wants. The Indian Red Cross Society commemorates this along with various governments and collaborators. The situation around water availability is equally alarming in India. Water availability is going to be one of the biggest humanitarian challenges in near future. Indian Red Cross Society, since its inception, has focused on water related interventions. Apart from hygiene and sanitation promotion, IRCS also makes the community aware about importance of safe water as well as its conservation. WASH intervention are always a part of any disaster or emergency management activity of the Indian Red Cross. Moreover, WASH is also focused as one of the thematic for project during the non-emergency time, for example, the ongoing WASH project in Bihar and Odisha.
On this occasion I appeal to all volunteers, members and staff of the Indian Red Cross Society to ensure that water related key messages are integrated in all Indian Red Cross Society activities/programmes.
R K Jain, IAS, (Retd.)
Secretary General,
Indian Red Cross Society
22 March 2019