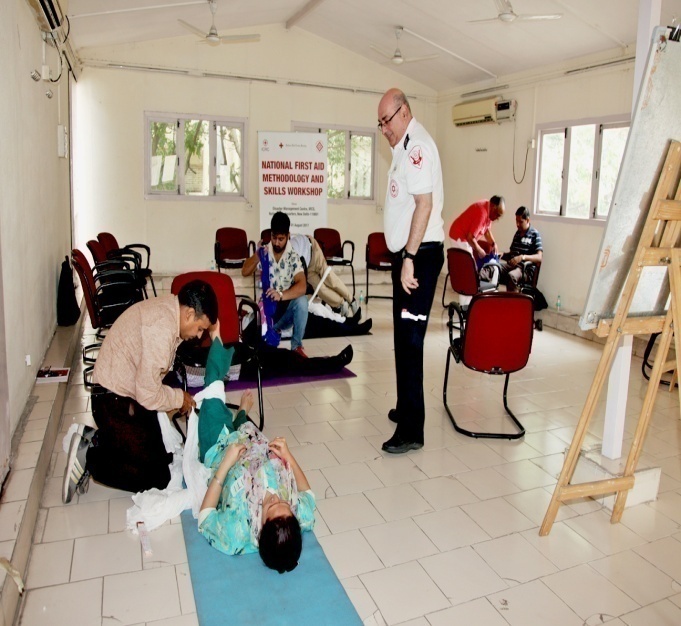 Click here for Revised Guideline for conducting First Aid and Home Nursing Training during COVID-19 Pandemic
The Indian Red Cross Society (IRCS) is a part of the International Red Cross and Red Crescent Movement. One of the most common activities that all national societies perform is first aid training and providing first aid cover.  
Today, First Aid is one of the core and crucial activities of the IRCS. This is the main strength of the Red Cross and Red Crescent Movement. The National Headquarters is regularly organizing   workshops & trainings in basic FA with the aim to update the volunteers in the latest trends in this field thus contributing to strengthen the capacities of IRCS FA trainers. It helps to build up the capacity of the IRCS Branches in India to respond to humanitarian needs both in emergencies and in day to day support of the most vulnerable people. The trained personnel are deployed in local, national and international emergencies as and when needed.
Click here for First Medical Responders Course modules
NHQ Trainings
-National Training of Trainers workshop for SERV Master Trainers
29th July - 03 August, 2019