​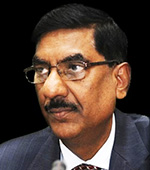 ​ I am delighted to share this message to mark the International Volunteer Day (IVD) today. Mandated by the UN General Assembly, the day is observed every year on 5th December to recognise and celebrate transformational contribution that millions of volunteers make every single day.
Volunteering is at the very heart of the Indian Red Cross Society's mandate. As the largest statutory humanitarian organisation in the country, our strength lies in hundreds of thousands of community-based volunteers who are active in cities and villages.

This theme for IVD 2018 is 'Volunteers build Resilient Communities'. This recognises the diverse and dynamic role of volunteerism plays in promoting humanitarian values, social welfare and eventually contributing the Sustainable Development Goals.
IRCS has a national network of 297,729 registered volunteers, who are engaged in a range of activities that support communities in needs. There are inspiring individual stories behind this statistic.
We also have a structured approach to empowering our volunteers with training, exposure, and inculcating humanitarian values.
We believe that a volunteer with Red Cross becomes a life-long champion of the selfless spirit and compassion that defines humanitarian values and service to others.
I salute and applaud the passion of thousands of IRCS volunteers who form the very core of our presence in communities across India.

Click here to download the PDF